Corconte´s Water
therapeutic properties
Corconte water boasts being a very enjoyable soft mineral water. Flowing from a mineral spring in extremely pure and clean conditions -at a height of 837 metres and a temperature of 10º C degrees- it brings together up to 24 minerals, proportionally and properly balanced, resulting in an extraordinary powerful therapeutic agent:
• If used as drinking water, it brings about a wide-range diuretic response becoming a very effective tool against kidneys and urinary tracts illnesses: calculus (kidney stones), gout derived from kidney disruption, cystitis, some types of nephritis, etc. As for its digestive properties, the well balanced mineral concentration of Corconte´s water turns out to be quite effective some kinds of dyspepsias, and helps to control biliary levels, with an extra invigorating effect.
• With regards to its hydrotherapy applications, the external use of our water proves very efficient at a wide variety of skin problems, as well as in chronic and degenerative rheumatism, lumbago problems, backache, sciatica, and in trauma recovering. The scope of its benefits also extends to the respiratory system, being very useful in the case of rhinitis, recurring laryngitis, chronic bronchitis, asthma etc. Corconte's water is also very recommendable for postoperative periods and it´s already used in a large number of hospitals.
Analysis by the Spanish
Geomineral Institute
(mg/l): Dry residue (TDS) at 180º C, 448,6.
Bicarbonate, 57. Chloride, 187. Sulphate, 11.
Calcium, 9. Magnesium, 7. Potasium, 3,23.
Sílica, 7.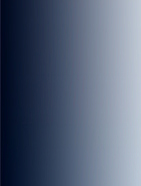 Medicinal mineral water of weak mineralization. Declared of public interest on juny 1st 1883
The Cantabrian society for celiac disease (Acecan) certifies that the staff from Corconte Hotel has attended the training course "Adecuate handling, cooking and service of gluten-free meals"
This company has been distinguished with the "Q" brand, granted by the Spanish Institute for Touristic excellence, due to its outstanding quality standards in service
Corconte Spa-Hotel. Comarcal CL-630 Km. 2. 09572 Valle de Valdebezana - Burgos
Contact and Reservations :
947 15 42 81
Email :
balneario@balneariodecorconte.es